摘要:TPO托福模考软件是目前市面上最好用的托福备考资料了,托福考生一般都会拿TPO来进行托福考试的练习。这里小编将为大家整理了完整理了TPO3托福听力Conversation2文本+题目+答案解析,帮助大家更好的进行托福听力备考
现在大家在进行托福备考时TPO托福模考软件相信是大家用的最多的工具了,对于托福成绩的提升是非常有帮助的。托福听力可以说是整个托福考试当中比较重要的一个部分,如何利用现有资料TPO模考软件来提升大家的托福成绩呢?今天小编在这里整理了TPO4托福听力Conversation2文本+题目+答案解析来分享给大家,希望对大家托福听力备考有帮助。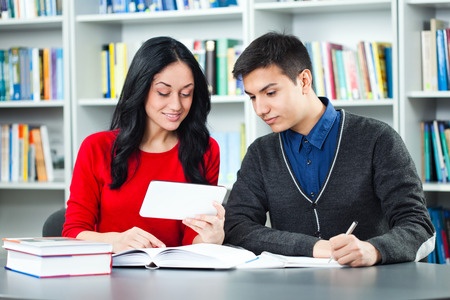 TPO4托福听力Conversation2原文文本
Discuss Group Project
Professor: Hey, Jane, you look like you are in a hurry.
Student: Yeah, things are a little crazy.
Professor: Oh yeah? What's going on?
Student: Oh, it's nothing. Well, since it's your class, I guess it's OK. It's, it's just that I am having trouble with my group project.
Professor: Ah, yes, due next week. What's your group doing again?
Student: It's about, ur, United States Supreme Court Decisions. We are looking at the impact of recent cases on property rights, municipal land use cases, owning disputes.
Professor: Right, OK. And it's not going well?
Student: Not really. I'm worried about the other two people in my group. They are just sitting back, not really doing their fair share of the work and waiting for an A. It's kind of stressing me out, because we are getting close to the deadline and I feel like I'm doing everything for this project.
Professor: Ah, the good old free rider problem.
Student: Free rider?
Professor: Ah, it's just a term that describes this situation, when people in the group seek to get the benefits of being in a group without contributing to the work. Anyway, what exactly do you mean when you say they just sit back? I mean, they've been filing following the weekly progress reports with me.
Student: Yes, but I feel like I'm doing 90% of the work. I hate to sound so negative here, but honestly, they are taking credit for things they shouldn't be taking credit for. Like last week in the library, we decided to split up the research into 3 parts and then each of us was supposed to find sources in the library for our parts. I went off to the stack and found some really good material for my part, but when I got back to our table, they were just goofing off and talking. So I went and got materials for their sections as well.
Professor: Um…you know you shouldn't do that.
Student: I know, but I didn't want to risk the project going down the drain.
Professor: I know Teresa and Kevin. I had both of them in other courses. So, I'm familiar with the work and work habits.
Student: I know, me too. And that's why this has really surprised me.
Professor: Do you…does your group like your topic?
Student: Well, I think we'd all rather focus on cases that deal with personal liberties, questions about freedom of speech, things like that. But I chose property rights.
Professor: You chose the topic?
Student: Yeah, I thought it would be good for us, all of us to try something new.
Professor: Um…maybe that's part of the problem. Maybe Teresa and Kevin aren't that excited about the topic? And since you picked it, have you thought…talk to them at all about picking a different topic?
Student: But we've got all the sources and it's due next week. We don't have time to start from scratch.
Professor: OK, I will let you go 'cause I know you are so busy. But you might consider talking to your group about your topic choice.
Student: I will think about it. Got to run, see you in class.
查看TPO4托福听力Conversation2的题目请进入下一页→→→
更多最新,最in的托福资讯,关注公众号:小站托福(ID:xiaozhantuofu2015)
<--key-pagebreak-->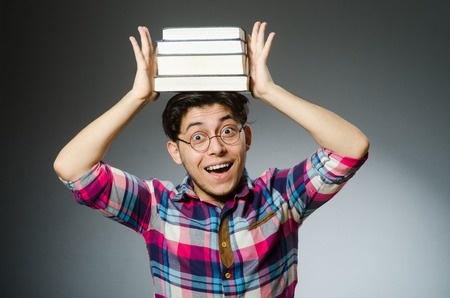 TPO4托福听力Conversation2题目文本
Question 1
What is the conversation mainly about?
a) Methods for finding appropriate sources for a project
b) Reasons the woman is having difficulties with a project
c) Criteria the professor uses to evaluate group projects
d) Ways to develop the skills needed to work in groups
Question 2
Why does the professor mention the 'free-rider' problem?
a) To review a concept he explained in class.
b) To give the student a plan to solve her problem.
c) To clarify the problem the student is facing.
d) To explain a benefit of working in groups.
Question 3
What is the professor's opinion of the other students in the woman's group?
a) They try to take credit for work they did not do.
b) They did not perform well in previous courses with him.
c) They are more motivated when they are working in a group.
d) They do good work when they are interested in the subject
Question 4
Why did the woman choose property rights as a topic?
a) The professor recommended the topic.
b) She already had a lot of reference materials on the subject.
c) She wanted to learn something new.
d) It was easy to research at the school library.
Question 5
What mistakes does the professor imply the woman has made while working on a project?
a) Finding sources for her group partners
b) Writing the weekly progress reports for her group
c) Forgetting to pay attention to the project's deadlines
d) Failing to involve the group members in the selection of a topic
查看TPO4托福听力Conversation2的答案解析请进入下一页→→→
更多最新,最in的托福资讯,关注公众号:小站托福(ID:xiaozhantuofu2015)
<--key-pagebreak-->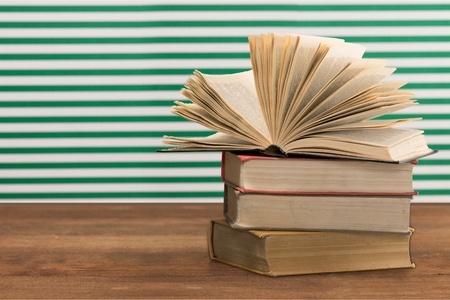 TPO4托福听力Conversation2答案解析
Question 1
题型:主旨题
正确答案:B
解析:Pro问这位童鞋怎么了,他说是他的group project 这也就是他表明来意。因此选B。
Question 2
题型:目的题
正确答案:C
解析:Pro提及 free rider这个issues就是为了定义现在学生所面临的这一问题因此是C,它与group working 无关因此D错误。也不是一个可以slove problems的plan因此B错误。
Question 3
题型:态度题
正确答案:D
解析:教授先说他了解那两位同学的做事风格,之后提到可能是因为他对topic不感兴趣所以才这样,那么反推,如果选了他们感兴趣的话题他们就会积极参与。因此D。B选项有些混淆,但在pro提到他上这两个童鞋课以后并没有对他们的课堂表现进行评价。
Question 4
题型:细节题
正确答案:C
解析:可以看出这个学生可以选择其他话题,但是她想选择这个因为她想学一些新的东西。
Question 5
题型:推断-多选题
正确答案:AD
解析:从pro的问话和总结中得知他觉得这个学生的problems源自于没有和其他童鞋一起找source以及没有和其他童鞋共同选topic,因此是AD。
以上就是小编为大家整理了TPO4托福听力Conversation2文本+题目+答案解析,大家可以边借助TPO模考软件听音频看看自己哪些地方听不懂,然后来看看原文,同时对练习托福听力精听也是很有帮助的。最后,小站教育编辑预祝大家托福考试能取得理想的成绩。
更多最新,最in的托福资讯,关注公众号:小站托福(ID:xiaozhantuofu2015)