摘要:为大家带来雅思口语题库Part2范文之:追过的电视剧(Describe a TV drama series you've watched),话题有关:电视剧Power,看优秀范文如何从扣题的方面来展开口语话题。
为大家带来雅思口语part2话题卡参考范文:Describe a TV drama series you've watched(追过的电视剧)。话题有关:友情提示:考生应该尽量避免传统的背诵套句或者是模版的口语学习方式,去学习口语范文中地道的词组搭配以及英美人士的思维方式,更加关注词组和逻辑思维两个层面。另外,就是要从扣题角度出发,看优秀范文如何从扣题的方面来展开口语话题。戳红色文字链接,查看范文详情。
You should say:
How does it look like
Where did you see it
When did you see it
And how do you feel about this work
雅思考生防脱发秘笈之——最全雅思口语话题库part2高分范文汇总(统统抱走)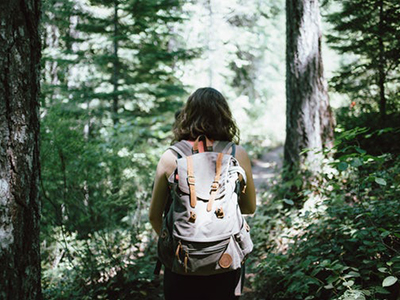 1.适用人群:全适用
2.主题:Power
3.故事线:讲述的是一个来自贫困社区的男人,他靠卖毒品赚了很多钱——然后他决定要去合法的地方;他想把自己的过去留在身后,用他的夜总会真理来做一个合法的生意。
Okay, so recently I've been watching "Power" – a TV series about a guy who comes from a poor neighborhood and makes a lot of money selling drugs – and then he decides that he wants to go legit; he wants to leave his past behind and make a legitimate business with his nightclub Truth. So, the series follows the problems he and his family have to face while trying to get out of the drug business and make a legal living running clubs. Obviously, it's not as easy as it might sound – because all his old friends still try to involve him in drug trafficking, and there always seems to be some crisis or something which stops the guy from simply making a clean break and starting afresh.
A friend of mine recommended the series; I hadn't heard of it before, but I gave it a try. Watching a couple of episodes, and I kind of liked it. Each episode has good pacing, and the characters are interesting enough to hold your attention. The plot is also quite well written and has just enough twists and turns to keep you wondering what will happen next. Another thing I like about it is that the things that happen are credible; they're not fantastically impossible scenarios like in some TV series – you can actually imagine how such circumstances might occur in real life and how these people would deal with them. So, the main characters are a guy called Jaimie and his wife Tasha and their two children, and Jaimie's ex-drug partner Tommy Egan, who is still involved in the drug business. The other main character is government lawyer, Angela Valdez, who has an affair with Jaimie while the special task force she is a member of is trying to prosecute Jaimie and Tommy for drug related crimes. There are some other characters which recur throughout each episode, people who work in the club and other friends and contacts that appear repeatedly throughout the series.
It's now in season four, although I haven't watched this current season yet – I watched up until the end of season three, so I guess I'll catch up with it when I have some more free time. I like watching the episodes all at once rather than one each week. But it's one of the best TV series I've seen for a while – the fact that the time flies past while watching it is always a good sign that it's enjoyable.
获取更多雅思口语高分范文,请关注小站雅思频道,祝各位考鸭早日和雅思一刀两断,走上人生巅峰,加油。